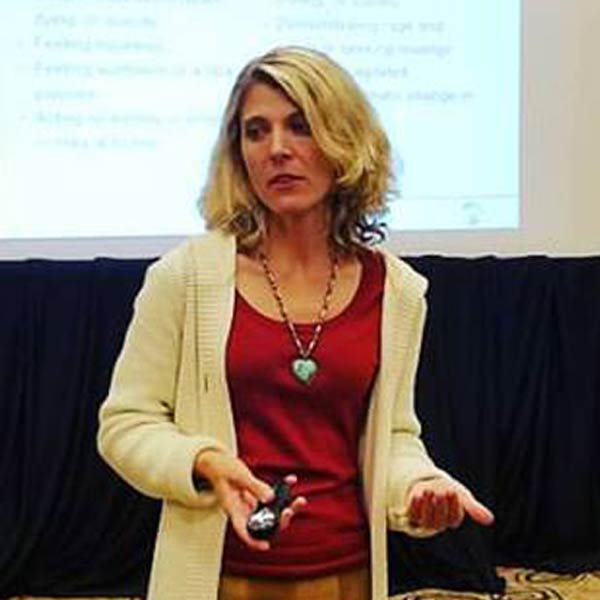 For the last seven years, I've been intimately involved with the implementation of Mental Health First Aid in the United States. MHFA is an 8-hour public education course designed to teach the general community how to recognize signs and symptoms of a developing mental health problem or crisis. I teach the curriculum, plus I serve as a National Trainer for MHFA. In the latter capacity, I travel throughout the nation and have certified thousands of instructors through a 5 day, train-the-trainer curriculum.
In the 8 hour community class, participants learn a five-step action plan and practical skills to help family, friends, colleagues and others. The program focuses on de-stigmatizing mental illness and connecting individuals to appropriate resources. Like CPR and First Aid, the course is beneficial for anyone working in the community. Mental Health First Aid (MHFA) is an evidence-based program. Founded in Australia, the program is now worldwide.
MHFA came to the United States in 2008 with the introduction of the Adult curriculum. The Youth curriculum followed in 2012. The U.S. program now boasts nearly 700,000 Mental Health First Aiders in all 50 states, the District of Columbia, Puerto Rico and Guam. The National Council for Behavioral Health oversees the implementation of MHFA in the United States. There are also special modules for Older Adults, Public Safety Officers and the Corporate World. I teach all of these curriculums and modules.
If you are an organization wanting a MHFA course, I offer a flat fee and can take up to 30 people in the seminar at a time.
Unblocking Creativity and Finding Focus
I designed both of these courses to help artists and businesses maximize creative potential. Unblocking Creativity explores factors that inhibit peak performance and that create impasses. The second half of the workshop examines how to remove these blocks. For more details, see my article on the same subject.
Finding Focus looks very specifically at what distracts us from our short-term and long-term goals. It introduces key strategies for eliminating and/or minimizing these distractions. When we recognize what siphons our attention and energy, we can re-channel it into more productive modes of expression.
These two courses will soon be available in webinar format, in addition to the in-person format. The webinars will be available for purchase on this website and on Artists United's website.
Using Narrative In Public Speaking
A Course For Business Professionals
Many people are terrified of public speaking. Others are seasoned at it but might want to brush up on their skills so that they are more personable and effective when delivering a message. Regardless of where you are on the spectrum, this course can help you improve your public speaking, training, and leadership skills.
We often don't realize how important narrative is to public speaking. I designed this course to help individuals understand its importance when engaging audiences and to discern when and why to share. I also use specific techniques from my actor training to help speakers realize the significance of vocal inflection, body posture, eye contact and authenticity. Audiences connect with YOU before they connect to your material. Let me help you feel more comfortable sharing your unique self when standing up in front of a group of people.
Interested in Scheduling a Workshop?
Please fill out the form to contact Lise Porter about scheduling a workshop for your group.